How ShopMate works
ShopMate is your best American parcel-forwarding friend

and works in 4 easy steps: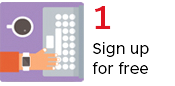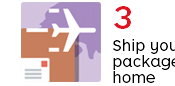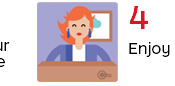 Creating an account is easy—click "Sign up free" below to complete registration. Once you verify your account by following the instructions in your email confirmation, you can now login to your account and manage your personal information and delivery address here in Australia.
There is no cost to setup a new account, you will only need to pay for delivery fees when using ShopMate parcel-forwarding service.
NOTE:
If you have a
MyPost
account or an
Australia Post Customer Number (APCN)
, you do not need to create a new account. Simply login with your registered credentials to activate your ShopMate account.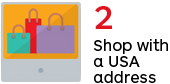 Now you're ready to start shopping the best deals and trends in America with a USA shipping address!
To find your ShopMate USA address, login to your account and click on the "My addresses" tab. In this section you will also need to add a local delivery address so we can forward your package home to Australia.
Shop smart
Shipping restrictions: Learn what items you can and can't ship home to Australia with ShopMate. Make sure to check out our list of shipping restrictions before you start purchasing online.

Shipping calculator: Get an estimate of how much it will cost to ship your package home by using our shipping calculator.

US Customs: Items valued over $2,500 USD will be subject to an additional customs clearance procedure in the USA, and in this instance you will be provided with a Shipper's Export Declaration Form (SED) to complete.

Additional taxes: Items valued over $1,000 AUD may be subject to additional duties and taxes upon arrival in Australia. For more details, visit the Australian Customs and Border Protection Service website.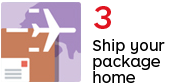 Once your package has arrived at our USA ShopMate warehouse, you'll receive an email from us within 1-2 business days letting you know it's time to declare your items for customs and pay to ship your package home. A holding fee may apply for parcels that are held for more than 21 days from the processed date.
We'll keep you updated with tracking updates along the way, and you can also check the delivery status in your ShopMate account by clicking the "My tracking" tab.
Shop smart
Bundle & save:
If you pay to ship multiple packages home in the same transaction, you'll be eligible for a
bundling discount
to help you save.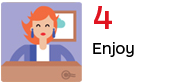 Packages are normally delivered to you within 5-8 business days after dispatch from our ShopMate warehouse with tracking updates available.